Land Back White glossy mug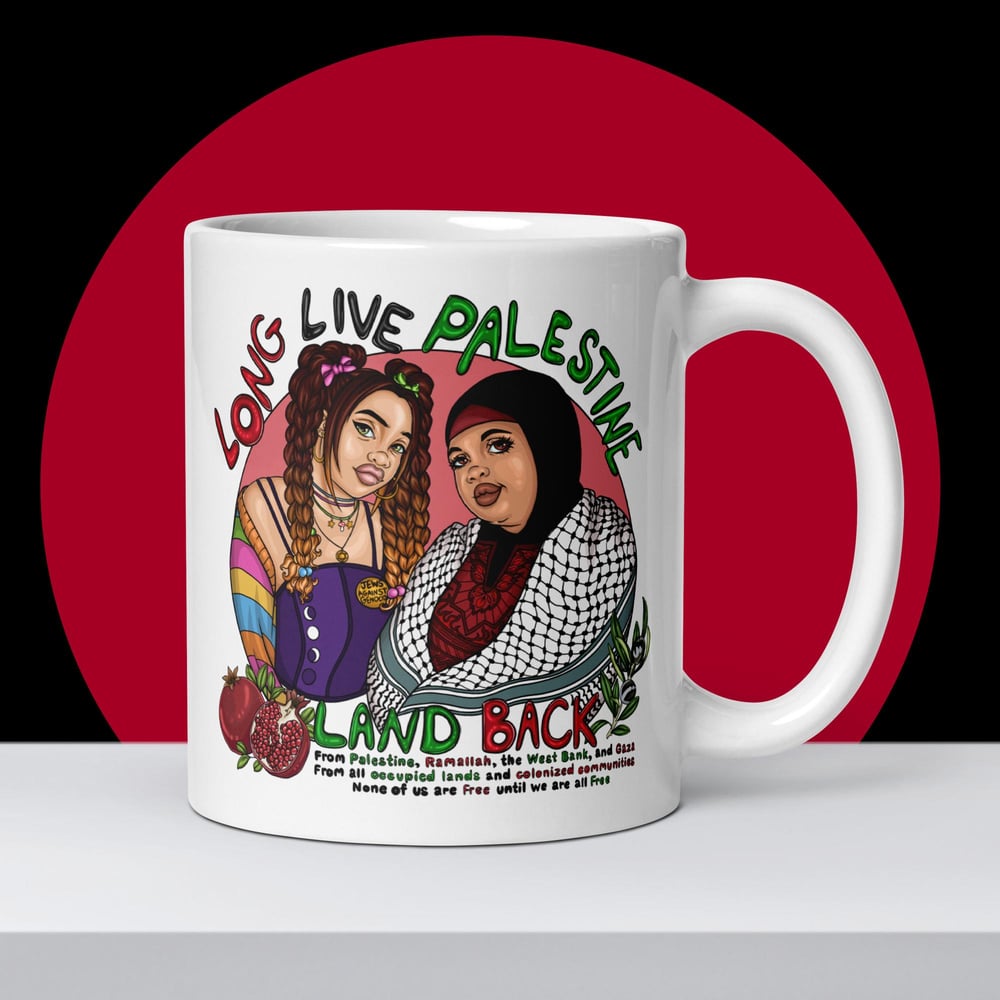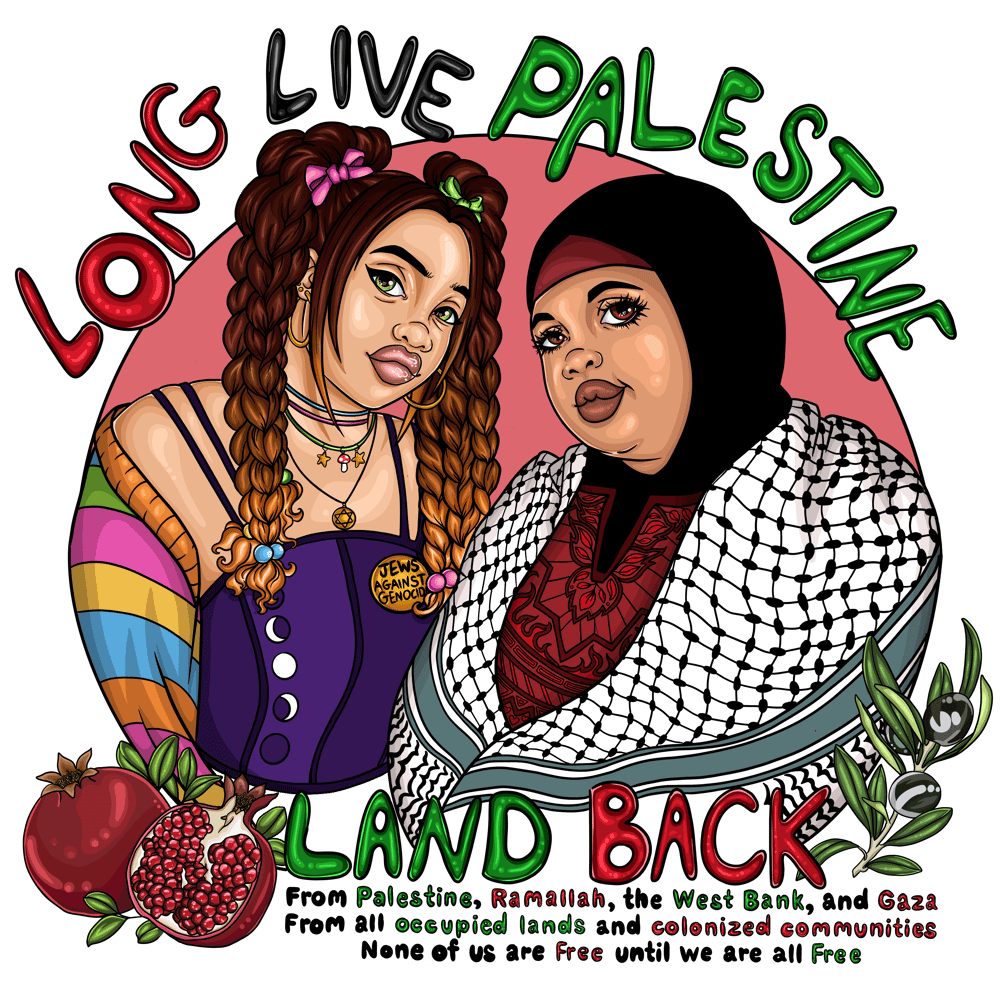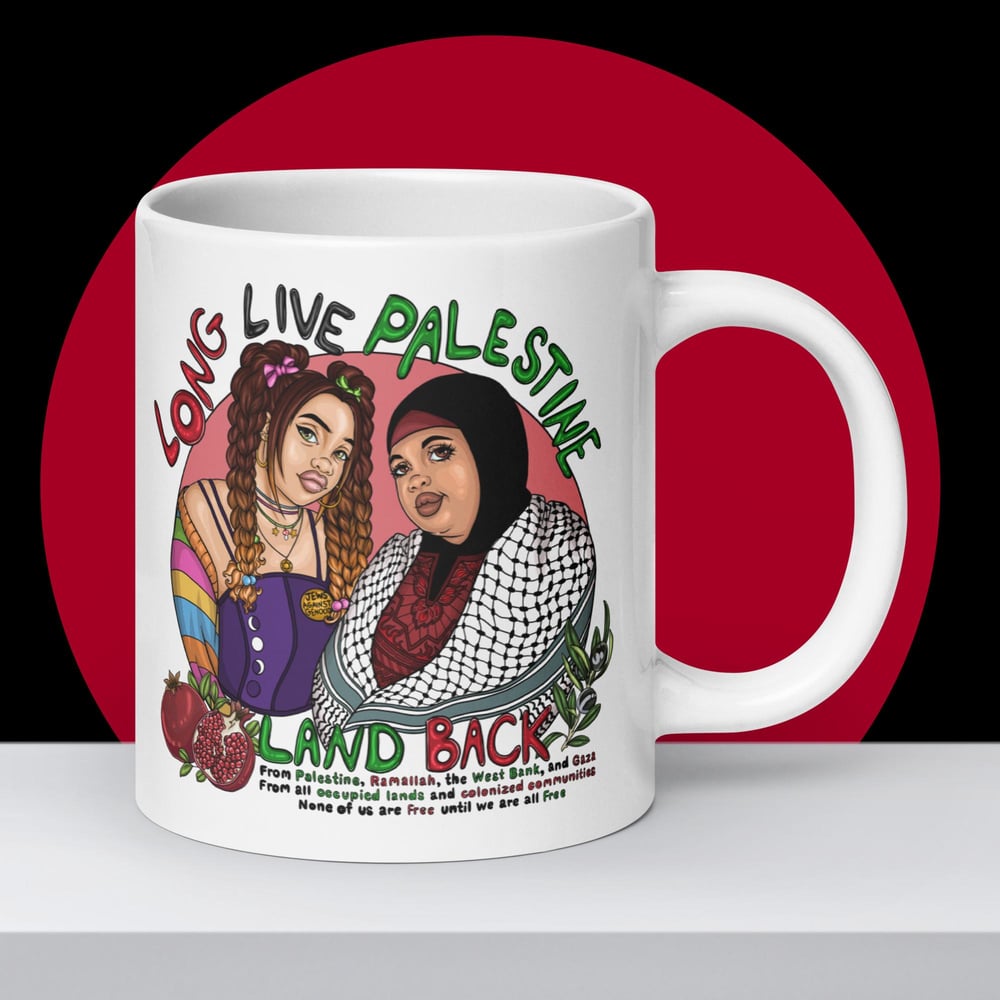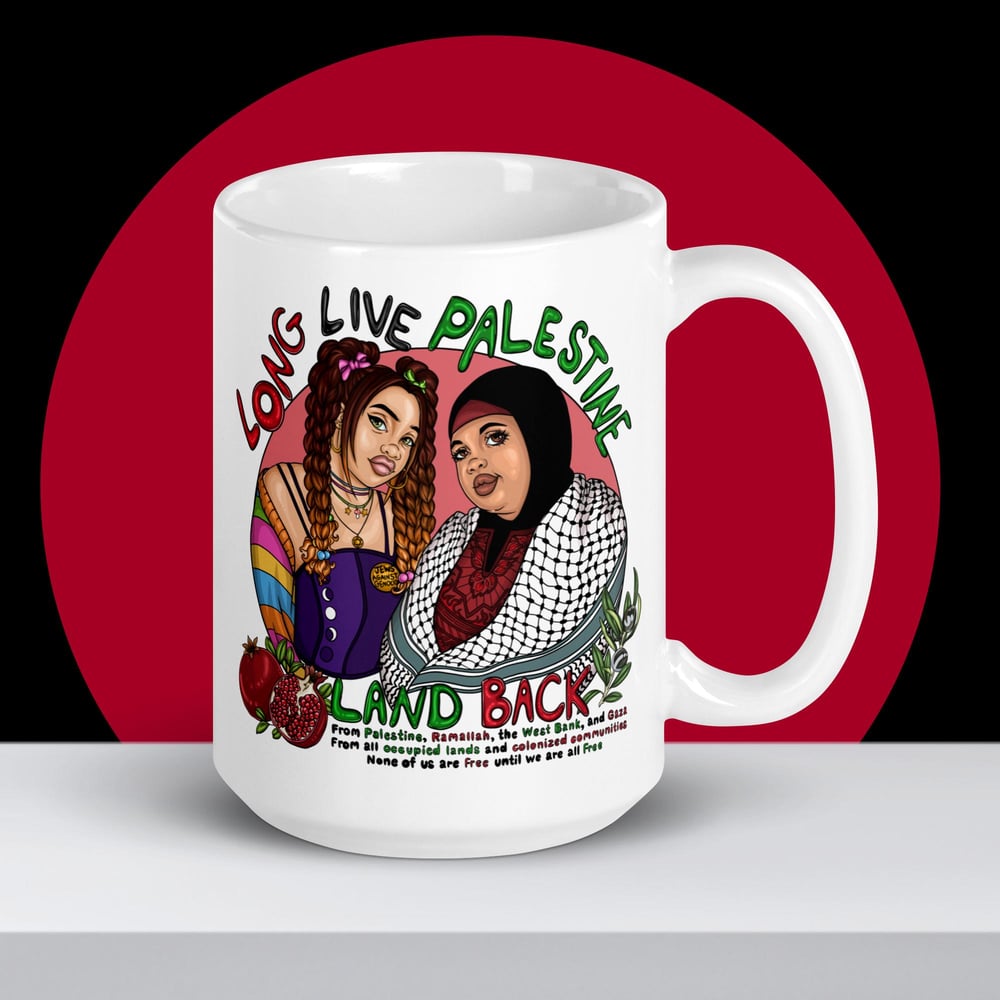 100% of profit will be donated to support the Palestinian Medical Relief Society, a Palestinian organization operating in Gaza, the West Bank and East Jerusalem since 1979.
You can find out more about PMRS here: https://pmrs.ps/index.php/about/
Cease Fire action Statement:
"In our grief, we are also called to action by our faith and our conscience to demand that our pain not be used to justify further acts of war, violence, and genocide, including the deaths of over 4,100 Palestinians. We are heartbroken and horrified by the over 1,200 Israelis killed, and the pain of families and communities, including our own, as we mourn lives lost and fear for those still held hostage. We will not allow our government and the government of Israel to twist our grief to justify the terrorizing, hateful, and dehumanizing campaign of violence against the Palestinian people. This campaign is not new, but rather a continuation of US-backed Israeli occupation and apartheid, and we will not allow our grief to serve as a shield for 75 years of settler-colonial violence.
We recognize the pain and loss of life that has been endured by families across Israel and Palestine. In Judaism, we are taught that we all come from the same life source and so to destroy a life is to destroy the world. We also are taught that to save a life is to save the world. We stand in solidarity with Jews worldwide who demand we not forget our shared humanity in times of unspeakable loss. We know all too well the consequences of dehumanization and blind violence, and it is this that compels us to say: never again. Never again for anyone. Never again, and not in our name."
Full Statement can be read here:
https://docs.google.com/document/d/1tc33sIjLq8KcWJDjHcQPJZt6cme9Lltteq8ius0dwUY/edit?usp=sharing
• Ceramic
• 11 oz mug dimensions: 3.8″ (9.6 cm) in height, 3.2″ (8.2 cm) in diameter
• 15 oz mug dimensions: 4.7″ (11.9 cm) in height, 3.3″ (8.5 cm) in diameter
• 20 oz mug dimensions: 4.3″ (10.9 cm) in height, 3.7″ (9.3 cm) in diameter
• Dishwasher and microwave safe
• Blank product sourced from China