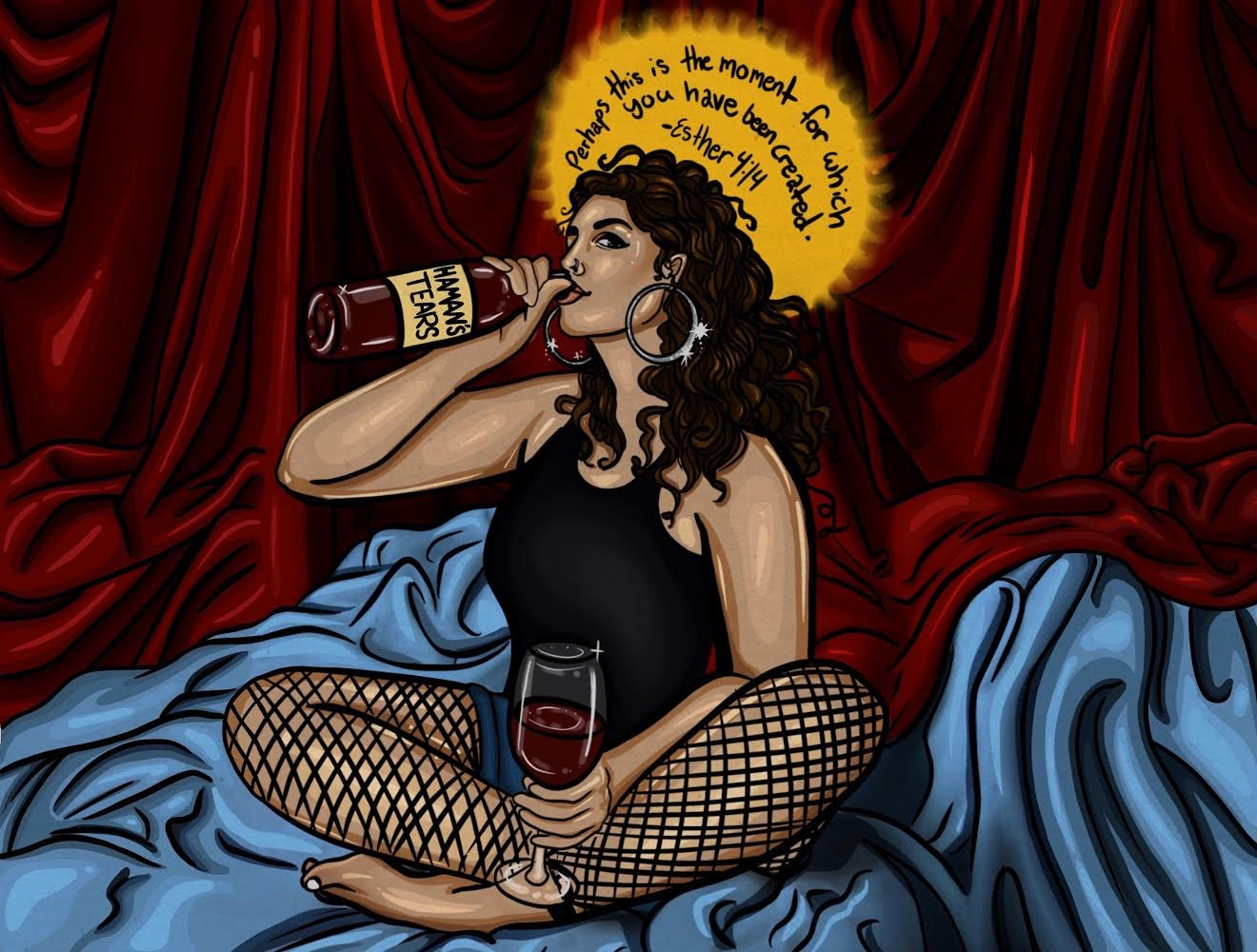 Queen Esther
Digital Illustration 2020
This image was created for a friend from New College. I was pleasantly surprised when this vision of Esther resonated with so many people all over the country! To date this has been my most celebrated works. Thank you to everyone who invited my painting of Esther into their lives. May we all awaken to our divine purpose in our lieftime :)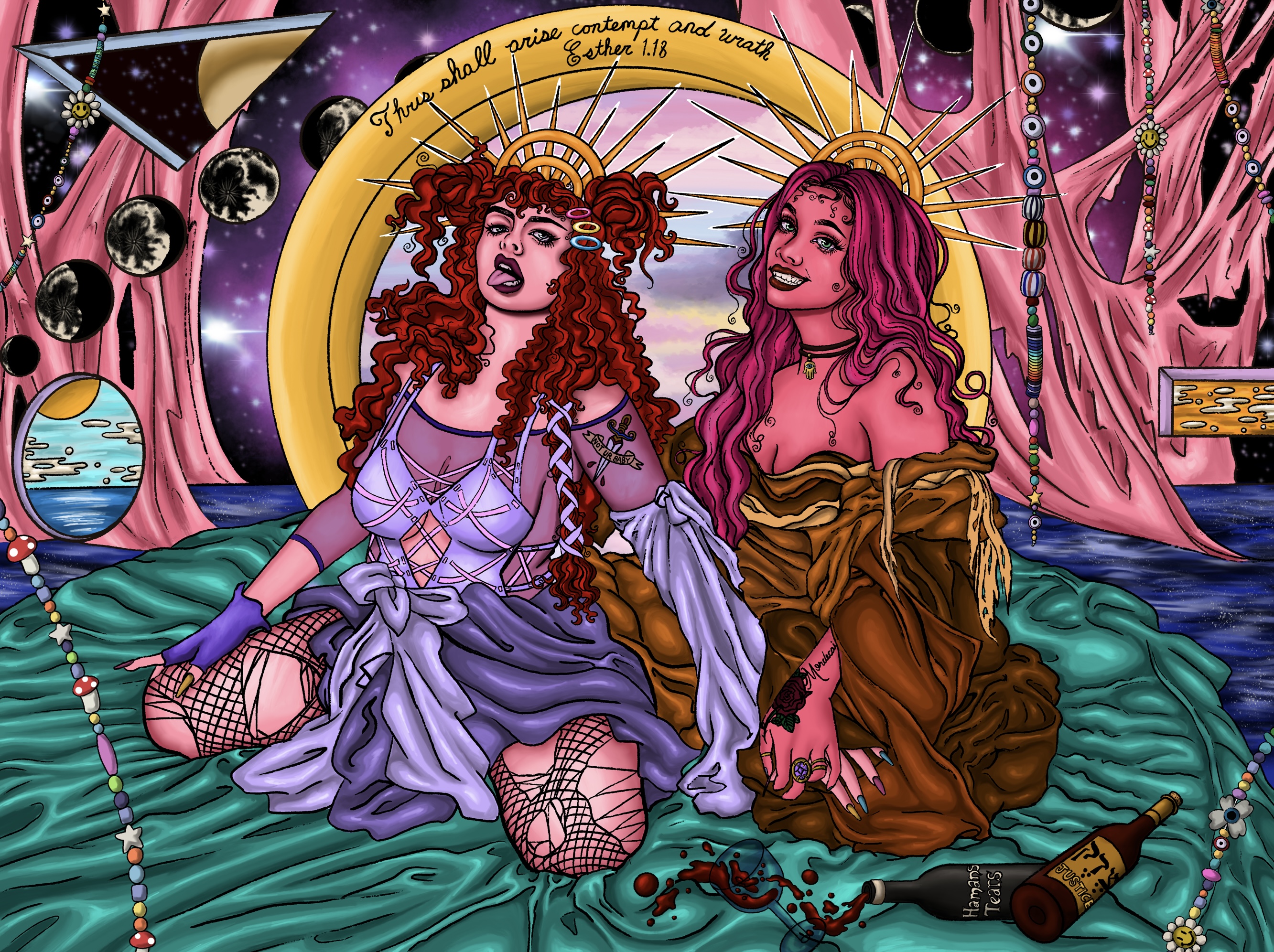 Esther x Vashti
Digital Illustration 2022
My Purim Space Queens: Esther and Vashti!

This piece means so much to me; It feels like coming home. I love that art allows me to create my own spaces and worlds. Here I'm playing with spacey/ intergalactic Esther and Vashti traveling through the universe bottling one jerks tears at a time. Vashti will never stop being one of the most iconic women in the Torah to me. The panic her braveness caused is something to celebrate and cultivate in our modern day! No, women aren't objects for you to parade around your friends. No, we won't bend to your will. We're too busy creating magic with our soul sisters🧚🏼‍♀️🧚🏽‍♂️. Esther inspires me daily to believe that I was created for a divine purpose and that life is worth living, no matter how hard it gets. She's the epitome of strength and I'm so happy we honor her every single year.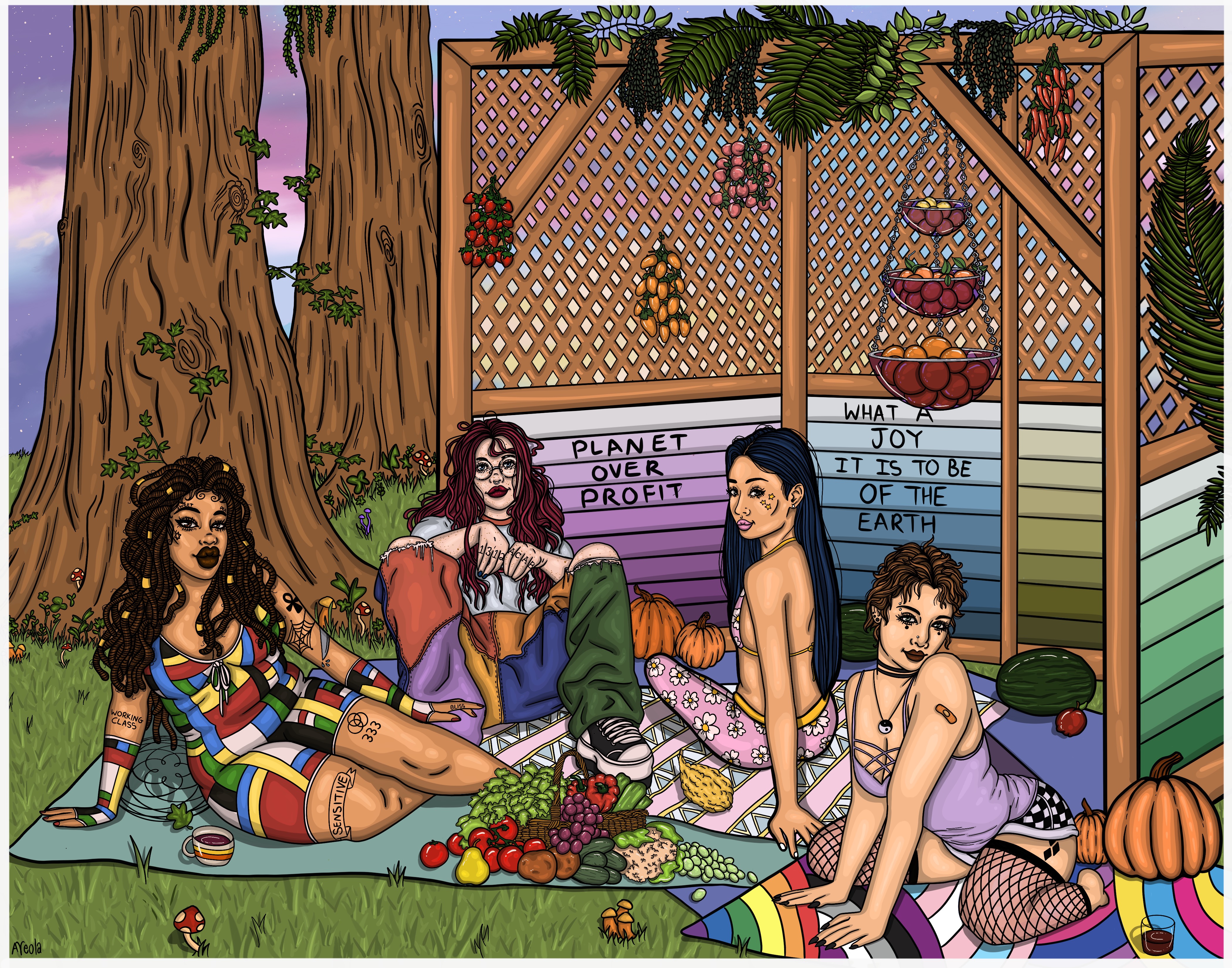 To Be of The Earth
Digital Illustration 2021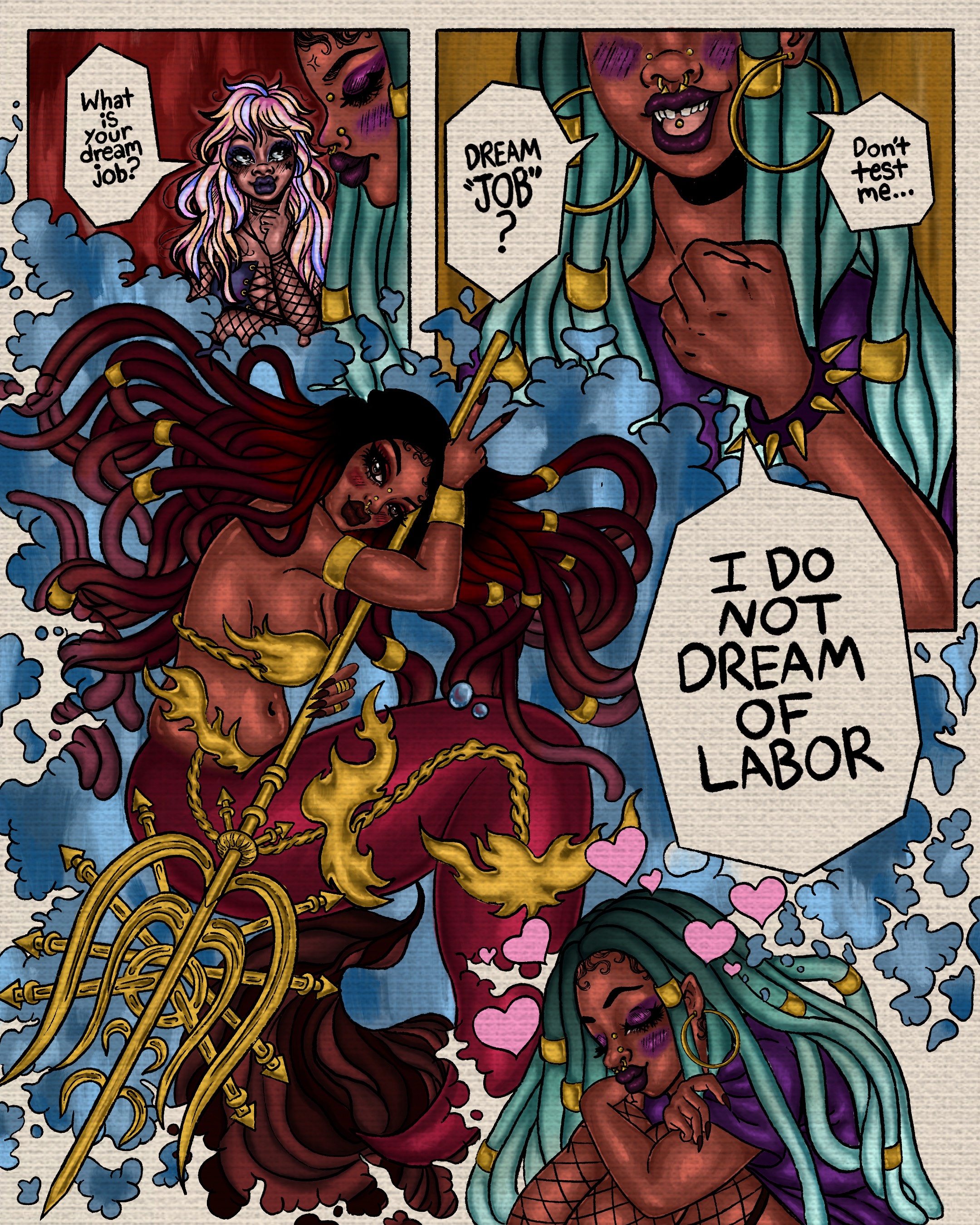 Labor Dreams
Digital Illustration 2021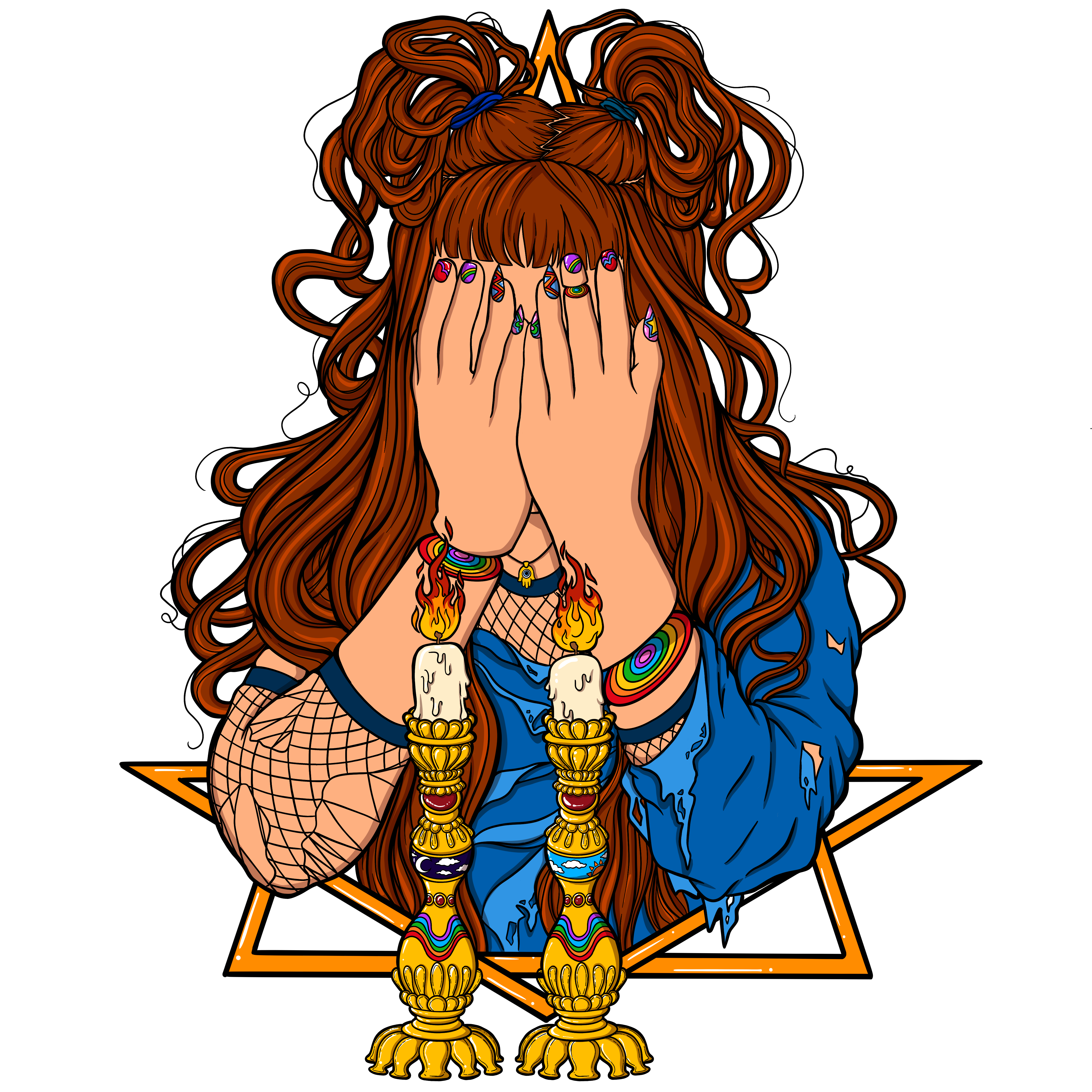 Rainbow Shabbat
Digital Illustration 2022
This one goes out to all my fellow LGBTQIA2S+ Jews. This image celebrates the love that courses through our viens, connecting us with the oneness of everything. Through the week, we may stumble, we may have challenges to overcome, but we can always return to the Shabbat for solace.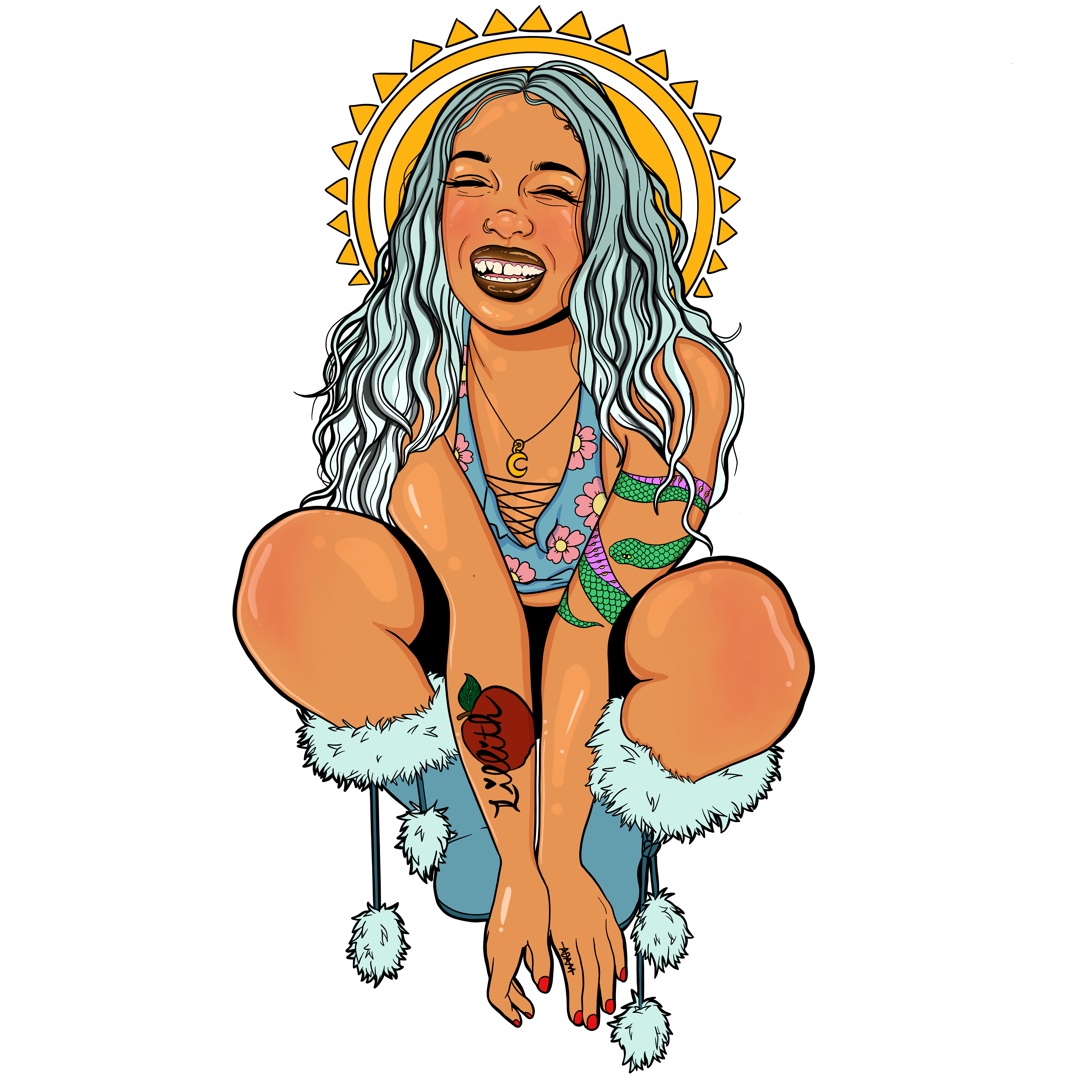 Minty Lilith
Digital Illustration 2022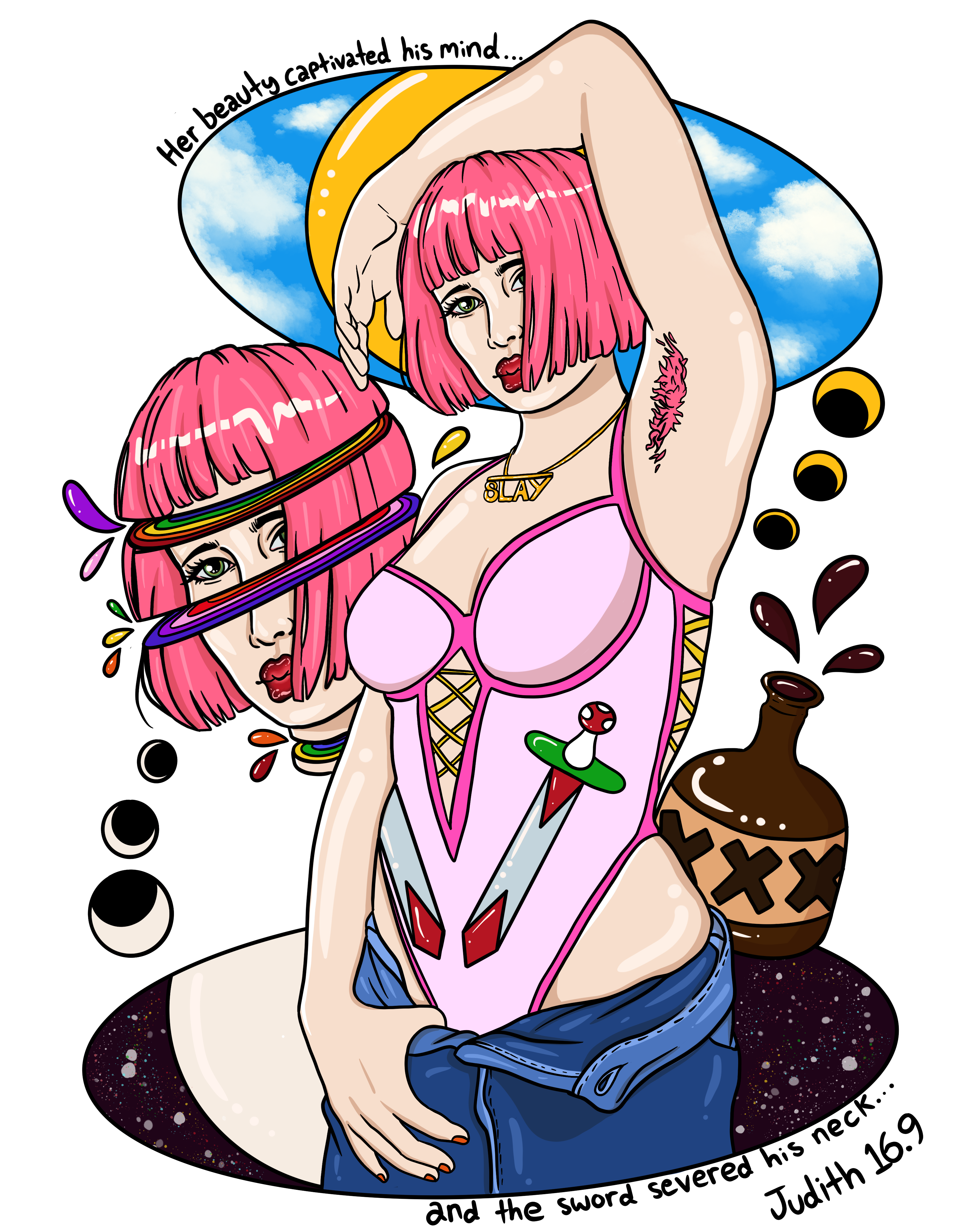 Bubblegum Judith
Digital Illustration 2022