Visual Artist/ Abolitionist/ Healer
​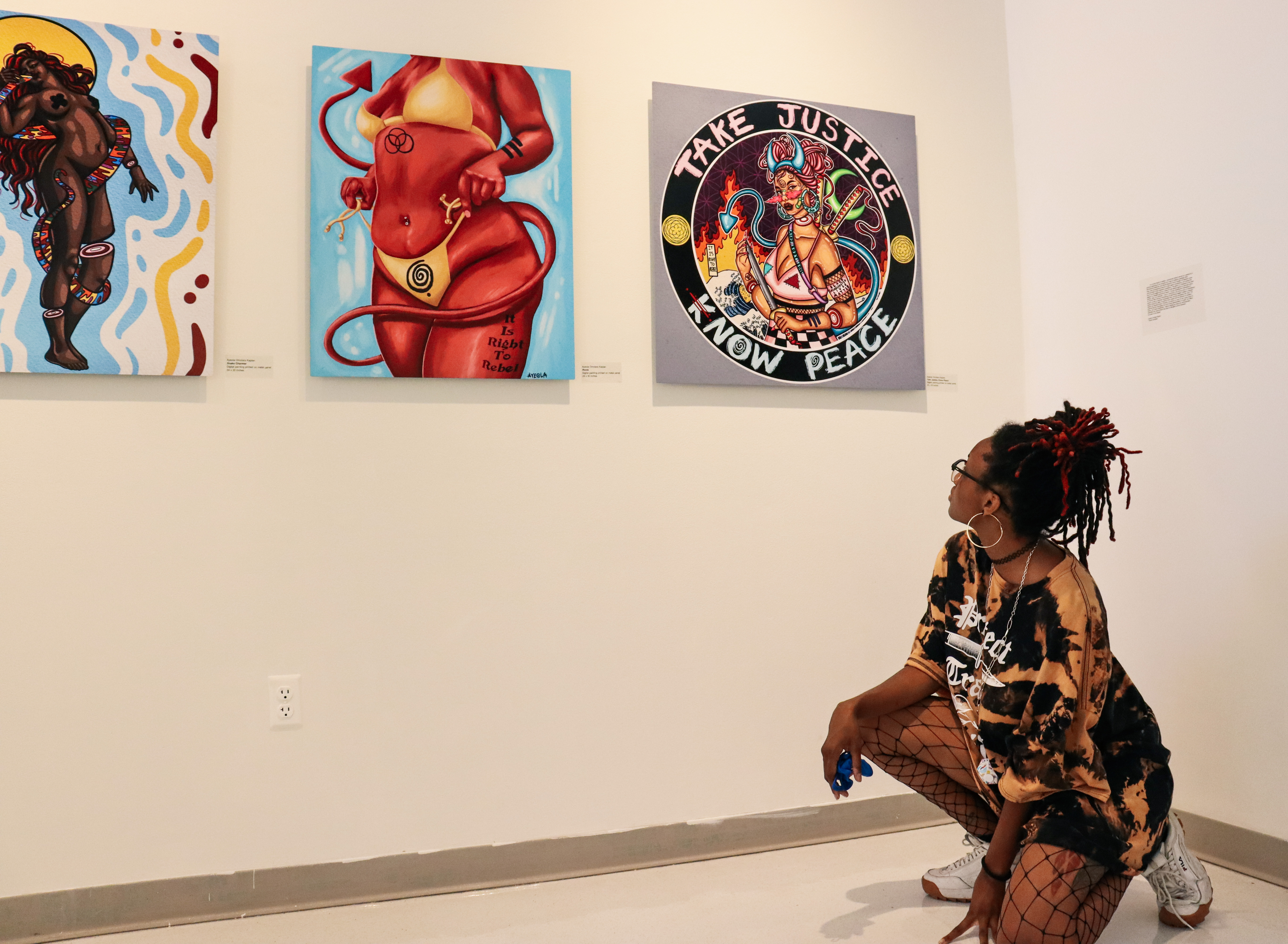 Through depicting the intersections of identity, class, and spirituality, I hope to contribute to the moving canon of revolutionary surrealist art. I create with the belief that art can be weaponized as self-defense against an anti-truth culture plagued by unhealed generational trauma. My work features empowering and electrifying imagery created to energize people, as well as celebrate marginalized folks carrying themselves with clout. The pieces exist as spiritual tools created with the intention to manifest a blissful and equitable future.
In my experience, art is a spiritual and political medium. Primarily, my artwork is a way for me to grow closer to experiencing and expressing the most honest representation of myself. As a Black, Queer, and Jewish abolitionist, I believe sharing my self-exploration is a radical act.
​
I've spent a great deal of my life running from the discord within myself and developing various masks in order to be accepted. Art has been the language that I've been able to use to fully reclaim the power within me. Artwork has been a healing tool for me, and I want to help art become a healing tool for other people too.
I hope that through sharing my work, I'm able to help spread joy and empower others to live truthfully and committed to fighting for a world where we can all be free and experience inner and outer peace.
The future is being created by the steps we take today and I have to say, I'm really excited by the future we are walking towards. Thanks for listening 🌞🔥🌞
​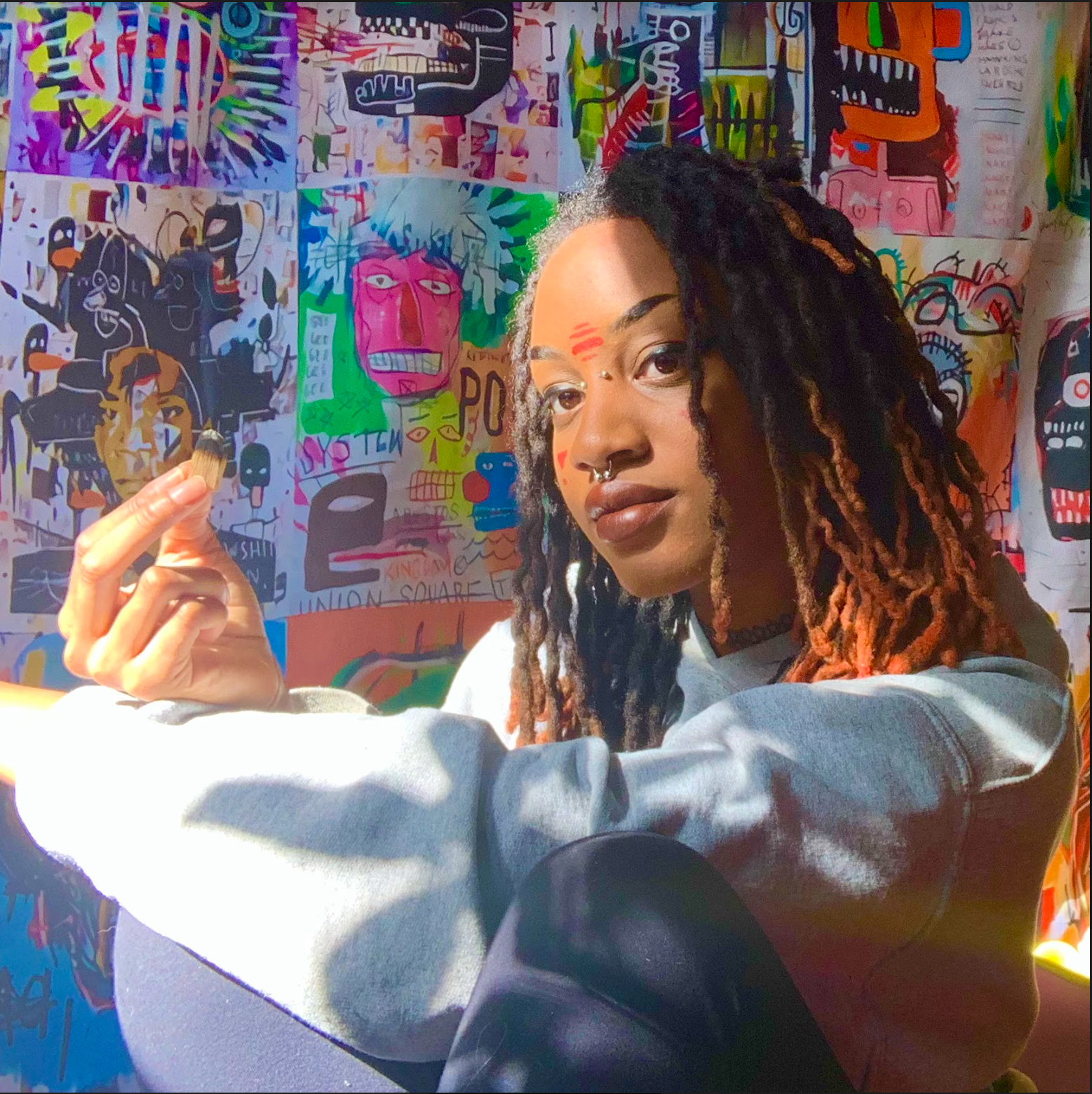 ​
Fun Facts: 
​
I am an Aries sun♈

Gemini moon♊

Aquarius rising ♒

My birth chart is mostly Aries and Gemini

I am pan-romantic and exist on the ace spectrum

I am autistic 

I crochet

I'm a gamer! (Animal Crossing/Overwatch/the Sims)

I enjoy yoga, meditation, & active dreaming 

I love to watch reality tv (Survivor, the Amazing Race, Ink Master)

I love watching anime (Naruto, Host Club, Dear Brother, Death Note, and a lot more!)

I'm currently learning American Sign Language and I have 5 years of experience learning Chinese. I've also traveled to China. 

I like to run and I'm a fan of track and field/ cross country. 

I love reading romance novels (Helen Hoang is my current favorite author)